CATEGORY | 
Typography & Editorial Design
OBJECTIVE | 
Select an upcoming exhibition and art museum for the artist you chose and design a series of elements like a logotype, a poster, a book, and a magazine. 
APPROACH | 
I selected Charles and Ray
Eames
as the exhibition object, a famous industrial design couple in the mid-century whose influence has reached out to many
different
 fields. They are widely known for their furniture design with a focus on
functional beauty. I named the exhibition "Take Your Pleasure Seriously", a quote by Charles Eames, which well expresses his love for design. 21_21 Sight would be the art museum where this exhibition takes place.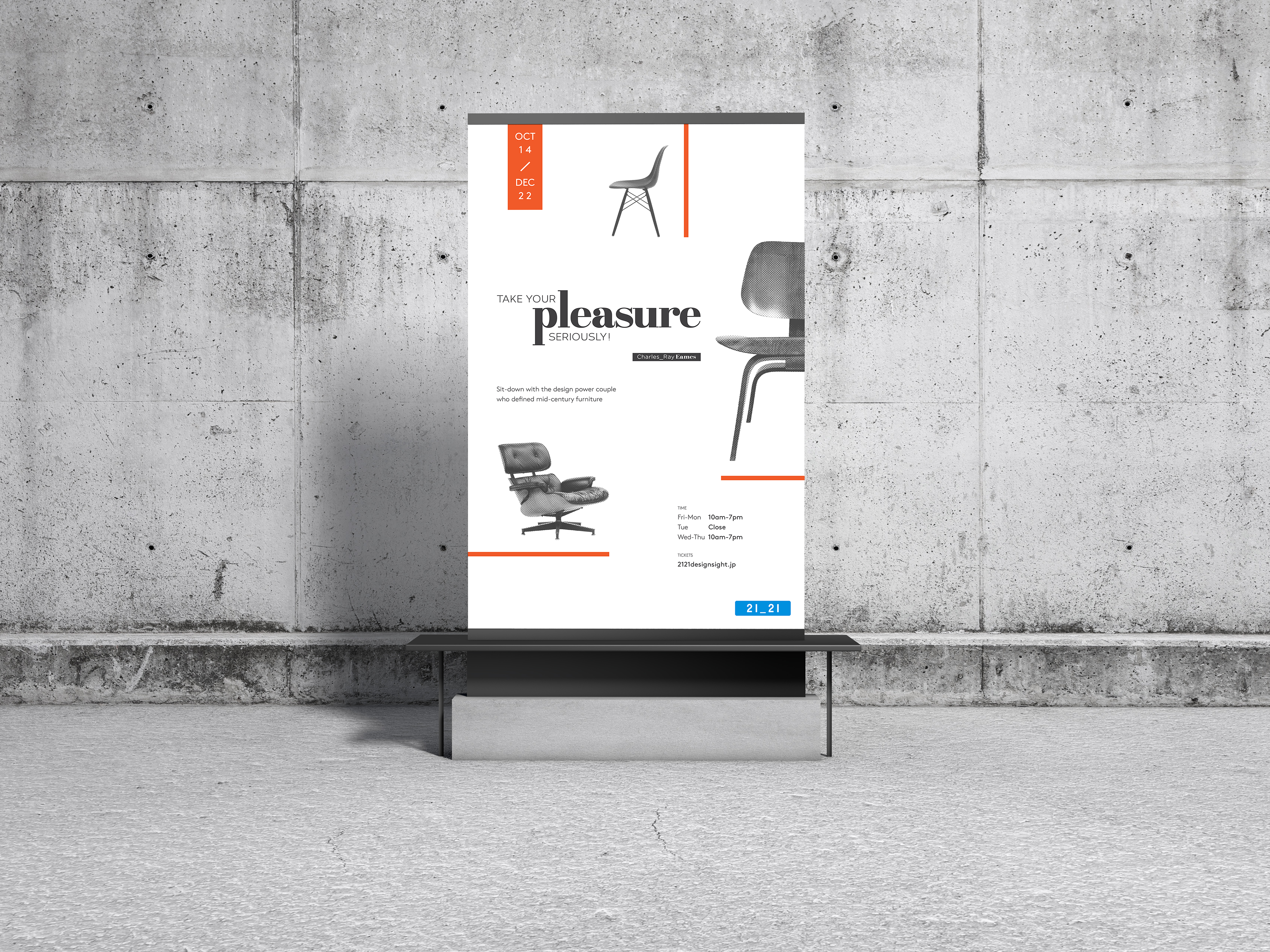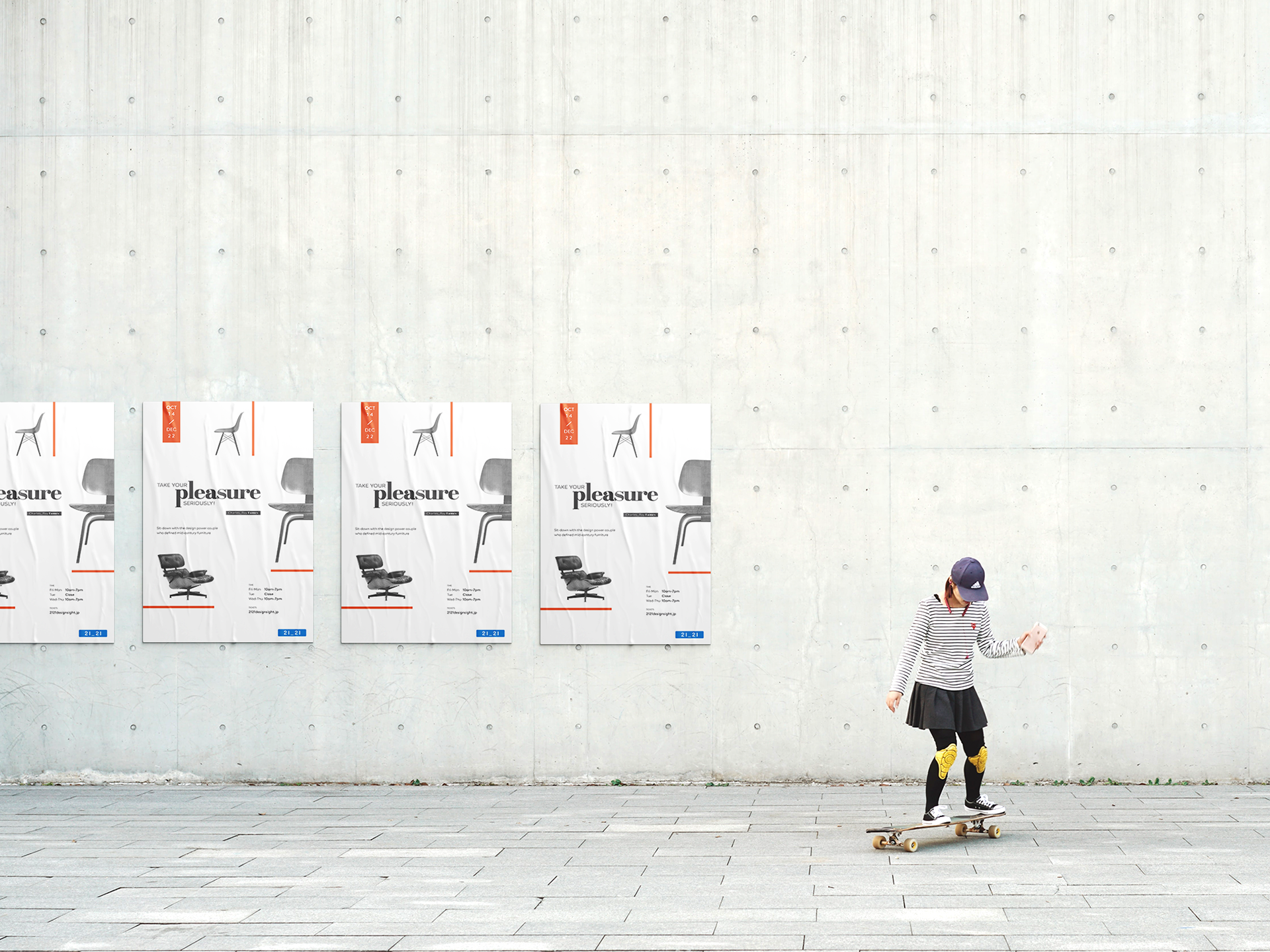 For the layout, I utilized some mid-century design qualities to better reflect the spirit of the Eames, a vibrant color to create great contrast among black and white images, and the shape of Madrid typeface also coincides with the curvy trait of Eames' furniture design.