Marble is considered a luxury material not just because it gives people an elegant touch but also each piece of marble has an original vein pattern and it is hard to acquire. It is a commonly used material in Taiwan due to its long lasting durable quality which happens to fit Taiwan's humid weather well. 
Chia Lien Stone Co., Ltd. is a 30-year-old marble company which has four branches throughout Taiwan and is headquartered in Bali, New Taipei City: a huge convention area which is composed of roughly 30 marble companies and factories in northern Taiwan since the 1950s.  The company not only has a good reputation for top service but is also known for high quality products and product variety. Since marble is a traditional industry in Taiwan, most of the marble showrooms' exteriors are built with simple sheet metal due to time saving and economic concern; as for the office, they would use marble as much as possible throughout the office decor. In order to let a brand stand out in a highly competitive market, I wanted to start with the visual change which is the décor of the company office: a welcoming space that makes customers feel comfortable and want to come back, even to just grab a coffee and chitchat.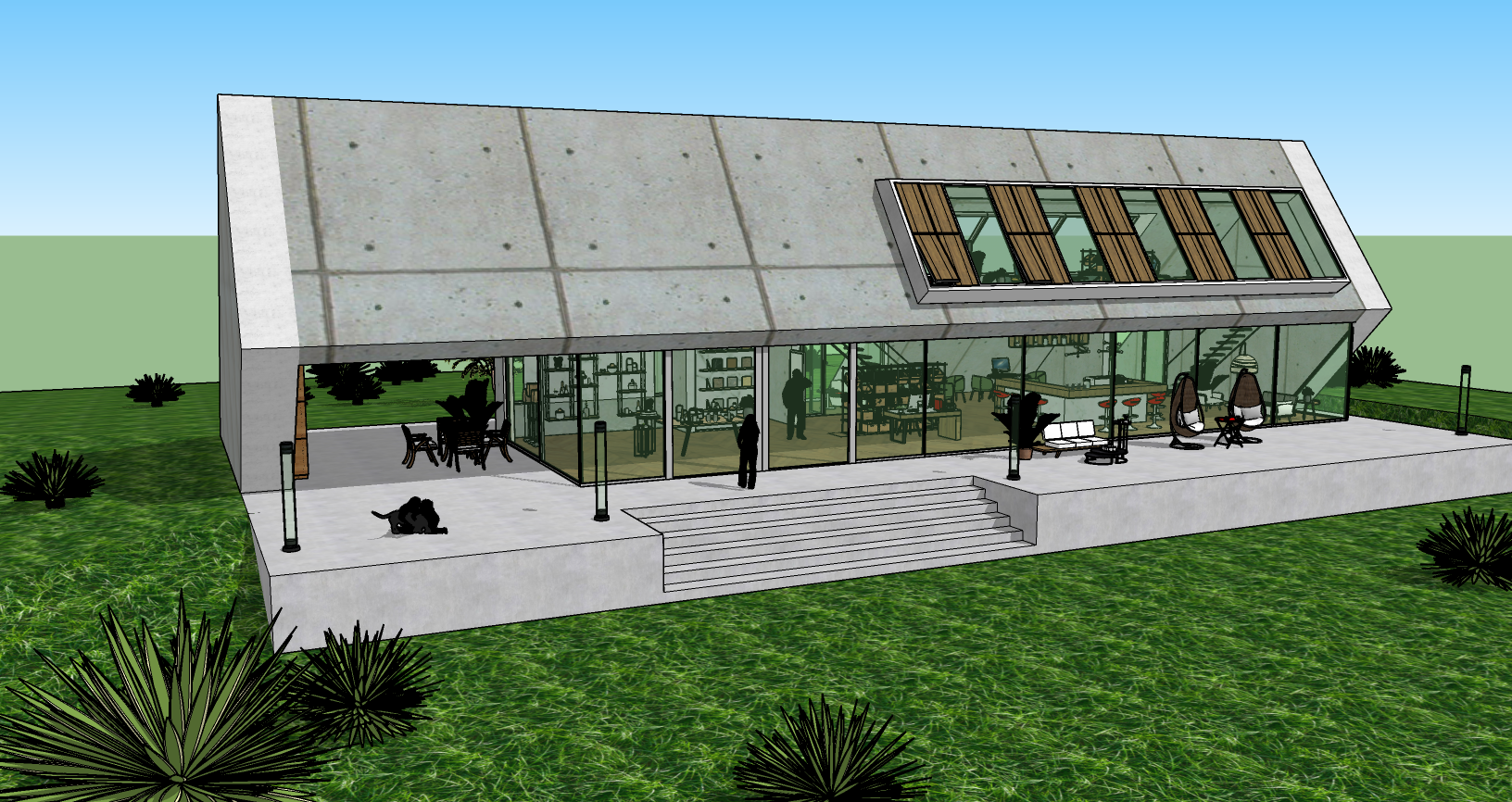 For the décor, I want to create an earthy tone by using Herringbone wood flooring and incorporating skylights and plants in order to show a great contrast to the marble. The whole space would be bright, comfy and spacious. The overall color palette would stay neutral but adds a little vibrant color or metallic for the furniture. Besides marble, the store would use metal materials and lifestyle images in the decoration. The place is not just for consulting, and inspecting marble displays but would also showcase the marble accessories that the company produces in collaboration with designers. Overall, we want to deliver high quality, honest and sophisticated images to our clients.